GO HERE NOW to get your Fluoride-free Flyers! Spanish version is provided when you get the English American version.
Australian and New Zealand versions, including Brisbane and Queensland--here.

Canadian English and French Versions are here.

Ask about customizing the flyer for your health/dental practice or other business. annie@livingfood.us

Alliance of Fluoride-free Advocates (our gateway to education, training, outreach, activism and science facts).
Fluoride is a drug, a potent neurotoxin. People have the right to know its side effects. Don't be tricked, fluoride in drinking water is neither safe or effective, nor is it necessary--even though most dentists believe it is.
What can be done? HELP EDUCATE OTHERS with the simple science and facts. This is why I developed these nifty fluoride-free "supplements" and our education and outreach program; it's safe, effective and necessary-- it's even fun! To educate yourself, the best short video on the topic is posted below.-- Mr. Augie
Fluoride-free Flyers
Print out or copy FREE Fluoride-free Handouts --3 to a page, prints well in black & white or color, high quality. (photos here are low quality)
GIVE THEM out at school, farmers markets, health food stores, churches, rallies, work --wherever people gather--anytime!
GIVE them to you patients/clients; give them to your doctors and dentist.
KEEP a supply in your car and in your pocket (they fold nicely)-- and why not set up some "distributors" with a few--they can print more on their own)
HELP make this go viral in your city, state and country by SHARING the link to this page.
http://bit.ly/F-ions on Facebook, Twitter and your other lists and networks. USE the buttons to the right! You are free to use any of this text.
Now Get This: All those receiving these, can print out more, simply by using the short link on the paper handout leading to this Home page! You will be updated on our campaign after you print out yours!
Link to 500 references and resources on the claims on the handout is http://bit.ly/F-out
For the best in more info, go to the Fluoride Action Network. a professional repository for fluoride news, science, studies, education and activism.
THIS IS ALL FREE, but we want to know your city, state and an idea of how many you plan to print to measure our progress and report back to you. Also you may print and copy as many pages you like, but PLEASE do not post the PDF (4 per page) to your web/blog or send it out electronically. We want everyone pointed to http://bit.ly/F-ions
GO HERE NOW to get your Fluoride-free Handouts (English & Spanish).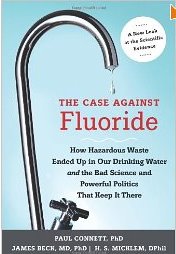 The Case Against Fluoride by Paul Connett, PhD; James Beck, MD. PhD and H.S. Micklem, DPhil.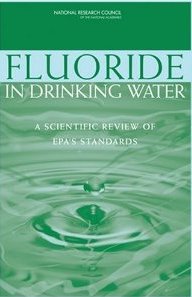 The National Research Council: Fluoride in Drinking Water (2006)
click here to read and see
Recommended
Fluoride Action Network-- a professional repository for fluoride news, science, studies, education and activism.
These books are interesting, factual and well-referenced: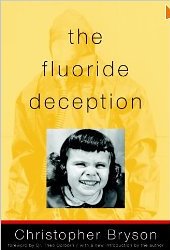 The Fluoride Deception by Christopher Bryson
click here to see or buy
YOU'LL GET the high quality, printer-ready PDF 3-to-a PAGE to PRINT OUT!

SHARE YOUR FLUORIDE-FREE CAMPAIGN!

ORDER POWERFUL BUMPER STICKERs and see the other F-gear in the iShop.
SHARE THIS on your other lists and networks. http://bit.ly/F-ions
Bloggers, Webmasters and Emailers--Here is a suggested script for your own Campaign:
Fluoride-free Drinking Water Campaign

The Journal of Natural Food and Health is sponsoring a fluoride-free drinking water campaign to increase awareness and education on life-long health effects from fluoride exposures. They have produced FREE and very powerful fluoride-free handouts that and prints 3 to a page. The claims are backed up by a link to 500 references to studies and papers. Anyone getting a fluoride-free handout can print more with the link given to the campaign home page at http://bit.ly/F-ions

You can even use this graphic on your blog or website. Just make sure it is linked to http://bit.ly/F-ions
------------------
Get Better Educated: By listening to this video, in 28 minutes you will know more about Fluoride than most dentists do.